Kindle is my home away from home...the one place I fit in and where I feel like I belong.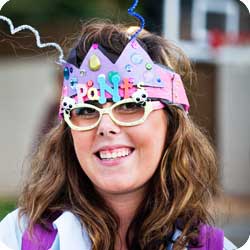 Mission
Improving the quality of life for children, young adults and families through year-round recreational experiences, educational programs, and support services.
Purpose
Project Kindle's primary purpose is to serve those with serious illnesses, special needs and other life challenges by provide cost-free camping programs, year round support and advocacy and to offer innovative peer-based HIV/AIDS education for young people ages 12-24.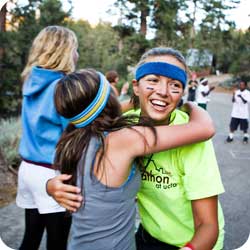 Vision
Our vision is to offer the young people we serve a chance to build a stronger future, one in which they believe in themselves, and where they have the leadership and character to make a difference in their own lives and in the lives of others.
HIV/AidS Services
HIV/AIDS Services
Project Kindle, formerly known as Camp Kindle, was established in August of 1998. Eva Payne, the Founder and Executive Director saw a need and decided to fill it. There were very few programs being offered for youth infected or affected by HIV or AIDS, especially in the Midwest. The organization began by serving children and adolescents through a cost free, one-week summer camping session held in Nebraska for children in the Central U.S. Camp Kindle continues to offer this therapeutic, recreational and educational session annually. In 2005, Camp Kindle expanded to another location in Southern California serving youth who live in the Western U.S. Each week long session serves up to 100 young people every summer.
In 2004, the organization began its peer-to-peer speakers' bureau known as SPEAK OUT. This program was developed out of the desires of the Camp Kindle's participants to share their stories with the general public, especially other young people in hopes to reduce stigma and raise awareness. Today SPEAK OUT reaches thousands of students both in the United States and Internationally.
The Students Affected by AIDS Scholarship Fund was created to support young people impacted by HIV or AIDS who wanted to attend post high school education. The scholarship helps to cover books and tuition.
The "I know" initiative completed its first phase in 2008 with the completion of the 'i know' book and DVD. The book is a compilation of Camp Kindle participants stories, photos, and drawings. The DVD focuses on one campers story as he tells it during a week of camp. This free resource is made available to health educators and students around the world. 
Seeing a Need … moving beyond one health concern
In 2012 Project Kindle went beyond its HIV/AIDS camps to include a weeklong day camp for children with chronic and terminal illnesses, disabilities and other health complications. Kindle saw a need in the community to reach out to children who live with various life challenges and offer them a chance to experience camp. Kindle also began the Camp2U program in 2012 which brings the full camp experience to children who cannot attend a traditional residential or day camp experience.
Today the organization now provides three week-long summer camping programs, semi-annual mini camping sessions, year round support, holiday and birthday recognition, scholarships, HIV/AIDS awareness & education, and mentorship.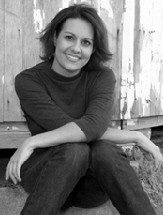 Eva Payne (aka Leaves)
Founder and CEO
877.800.2267 ext. 702
Eva began Project Kindle in 1998 during her senior year at the University of Nebraska. She is married with six children and resides in Southern California. Eva has received recognition for her work with children impacted by HIV/AIDS as a finalist in the Volvo For Life Awards, L'Oreal Paris Women of Worth, Los Angeles Business Journal, and DirecTV Hometown Heroes. She has also been featured in several publications including Family Circle Magazine. She is currently earning her Masters of Science in Leadership and Management. Eva uses her creativity and visionary outlook to support the Kindle staff in executing Kindle's mission.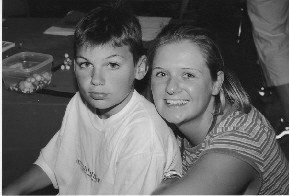 Mandy Nickolite, MA, EdS (aka Little Grape)
Vice President
Mandy started volunteering for Project Kindle in 1999 as the Camp Director. She earned her Masters in Counseling from Doane College and her Education Specialist degree from the University of Nebraska. She is currently a school psychologist in Lincoln, NE. She spends her free time with her son and husband. Mandy oversees character education program at Camp Kindle and manages the Psycho-Social Team.