Over Two Decades of Serving Children and Teens impacted by Health Challenges.
Served Over 4,500 Campers
Educated Over 23,000 Students
Camp 2 U & Kindle Nights 2022
We are again hosting Camp Kindle's "Kindle Nights" online in 2022! Camper and Staff registration connect in Monday night zoom calls where we play games, sing, talk about mental and physical wellness, share stories and connect within a safe loving community. We will also be hosting one day sessions in various locations to do camp activities so that we can still connect this summer. 
Click Here To Learn More
Summer Camp Improves the Quality of Life for EVERYONE in attendance! #thepowerofsummercamp!
Friends For Life
Twitter
#CampHeals
Donate
We are only able to offer the programs we do because of the generosity of thousands of individuals, corporations and organizations. It is because of you that we can continue to "Light a Fire of Change" for children, adolescents and families impacted by HIV and AIDS. Thank you for your support! Mail a check or credit card information to Project Kindle: Please send your donation, made out to Project Kindle, to: PO BOX 800991
Santa Clarita, CA 91380 Print and Mail a Donation Form by clicking here: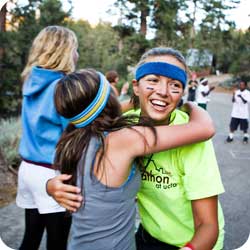 About
Kindle began in 1998 as a one week summer camp for children impacted by HIV/AIDS. Today the organization improves the quality of life of thousands for children, young adults, and families facing life challenges through recreational experiences, educational services, and support programs. 2021 marks Kindle's 22nd year of service! We are honored to have had the ability to touch so many lives over the years. We are committed and excited to continue our efforts in positively impacting the lives of children, teens, and families, facing life's most challenging situations. We have evolved over the years to include health strategies that incorporate the promotion of mindfulness and wholehearted living through human connections. Make a difference in the life of a child living with a health challenge. Our programs offer a safe, nurturing, supportive space for each participant to be themselves wholeheartedly. For many, this is the first time, or only time of the year, where they can truly be open with no secrets, no shame, and no stigma. They are heard and hugged. In addition, we are committed to creating similar "safe spaces" in communities for those facing various health challenges. Thank you in advance for being a part of this journey through your time, talent and treasures.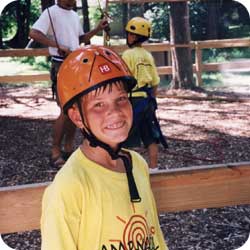 News
Our 22nd annual Camp Kindle session (online and in person) are taking place this summer!! Thank you to everyone who has been a part of our family since our inception. We could never have been able to serve thousands without your help.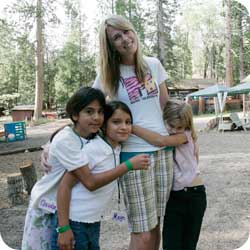 Events
2CAMP KINDLE DAY CAMP or CKDC (A Day Camp for youth 5-12 in Southern California impacted by various health challenges, with a focus on youth receiving Behavioral Intervention.
Staff are 16+ yrs of age.
June 2022
Santa Clarita, CA